Our Singapore Travel Blog recently did an article on 6 things to do in Liverpool and we thought to do another for the Old Trafford & Man City fans whom I presume would much rather visit Manchester anyway.
When discussing the big cities in Europe and in the UK, London always comes up first, very swiftly followed by a mention of Manchester. Why is this? Well, I'd hedge my bets on it having a lot to do with the football teams which call this city home! Aside from sporting prowess, Manchester is home to a thriving music scene, fantastic shopping, plenty to see and do, and seriously vibrant nightlife. A city break in Manchester will probably leave you quite tired, but very satisfied.
So, when you're heading to this famous northern city, what can you do there?
Here's 5 quick suggestions on what to do in Manchester if you have only that much time:
1) The Trafford Centre & Arndale Centre
If you love shopping then Manchester is a seriously good place for you to be heading to! The Arndale Centre is the easier of the two to get to, because it's literally in the city centre, within close reach of all transport links. You'll find major high street stores, big-named restaurants, as well as a huge Primark – my personal favourite. On top of this, you'll also find a market-style stall set up. Alternatively, the Trafford Centre is a little out of the city, so you'll need to get a bus, but it's a huge mall that is a great choice for a day out battering your credit card!
2) Football mad
Manchester is a football city, there's no denying that, and with two of the country's top teams based here, namely Manchester United and Manchester City, you can understand why the city is split into red and blue. Whichever camp you fall into, a tour around your favourite stadium is a must. The Old Trafford tour, obviously home to Manchester United, has been a hugely popular attraction in the city for many years. Alternatively, if you're not a fan of either but just of the sport in general, then the National Football Museum could be for you, and the perks of this are that it is:
a) free, and
b) in the city centre!
3) Coronation Street – The Tour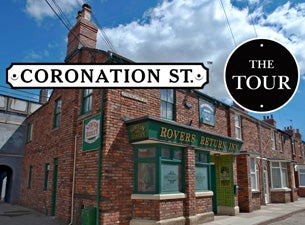 Fans of Corrie (a famous soap opera in case you have no clue) will love this tour of the original film set of the show. Walking the cobbles and trying to spot famous faces is a must do for fans, and even if you're not such a die-hard watcher, visiting a film set is still a pretty cool thing to do, and you might find you learn something about how a show is put together. Something different!
4) Manchester Arena

This huge arena has been called many different names over the last few years, but the fact remains that the world's biggest stars come here to play concerts, shows, and exhibitions. Obviously this is going to require ticket booking ahead of time, although occasionally you can get them on the day from the Box Office, but you could manage to grab yourself tickets to see maybe Rhianna, Take That, Beyonce, or some other huge named star. A great night out.
5) Canal Street
We mentioned Manchester's vibrant nightlife scene, and this is certainly one of the most colourful and often one of the busiest areas. This is of course the famous gay-friendly village of Manchester, known the world over simply by name because of the huge number of bars which span the length of, you guessed it, the canal.
As you can see, Manchester is a bright and busy city to visit, full of friendly locals who will help you find your way. These are just a few suggestions of things to see and do to start your planning process, and believe me, there are countless more!
Read also: